Despite the size of your business, you need to work on different marketing sections to promote it. Email marketing is a traditional way to get a strong grip on the online world and engage the audience with a business or platform.
According to research by Life Wire, around 270 billion emails are sent every day related to business, general conversation, and other purposes. It is a prominent number of emails that are being sent on the internet even in this time of social media.
The main reason behind its huge popularity or usage is higher ROI which is unmatchable with any other marketing technique. It has been seen that email marketing can provide a 4400% return on your investment if done properly.
Do you need to know about some amazing strategies for email marketing to get proficiency in this sector? Are you looking to make your email marketing campaigns successful? Here we have the complete solution for you in the form of tips to improve email marketing campaigns.
You should learn the following tips where we have described them briefly. By doing this, you will be able to know about all those sectors that you need to keep in mind.
6 tips to improve email marketing campaign
First of all, you need to set up your plan to follow while implementing any type of marketing. It does not mean whether you are following email marketing or physical marketing.
You need to make a plan and work accordingly for better outcomes. So, you have to make sure that you have the plan to follow and then use our valuable tips to improve the success rate of your efforts.
1.  Write a Catchy Subject Line
If we say that the subject line is the only factor that will decide whether the reader will open your email or not, it would be right. It has been seen that people are getting consistent clicks on their emails while writing some catchy words as subject lines.
So, you have to be active while writing this line. Your subject line should be compelling and attractive at the same time. For this task, you need to keep some factors in your mind that we are going to mention here.
Make sure the subject line is understandable
Don't write long subject lines
Keep buyer persona in your mind
Add exclusive offers
Avoid general terms
These are a few steps that you need to keep in view while writing a subject line for an email. It will increase the click ratio prominently which will automatically boost the success rate of your campaign.
2.  Make Emails Mobile Friendly
Mobile phones have become an integral part of our lives without which we can't even imagine living in this time. It does not matter whether you are focusing on email marketing or your platform's optimization, you need to focus on this factor.
According to research, around 60% of Americans own mobile phones and use them for email checking or other purposes. As per research, it has been seen that 50% of emails are open on mobile phones.
It means that it covers half of the emails numbers sent every day or every month. So, you need to make sure that your emails are mobile-friendly to make them readable and actionable for your readers.
For this task, you must have to optimize your email with proper care before sending it. The best way is to test your email using different tools available in the email marketing software. By doing this, you will be able to make sure that your emails are ready to be opened on mobile phones.
Also Read:
3.  Don't Use Same Content Multiple Times
Mostly, we see that marketing experts have prepaid templates to send 100s of emails daily. No doubt, it will make the work easier for a marketing guy but it can also impact the success rate of your campaign.
The reason is people don't like duplicate content and will never trust your brand. When you are copying other people's content or template, how can you imagine being trustworthy for your readers?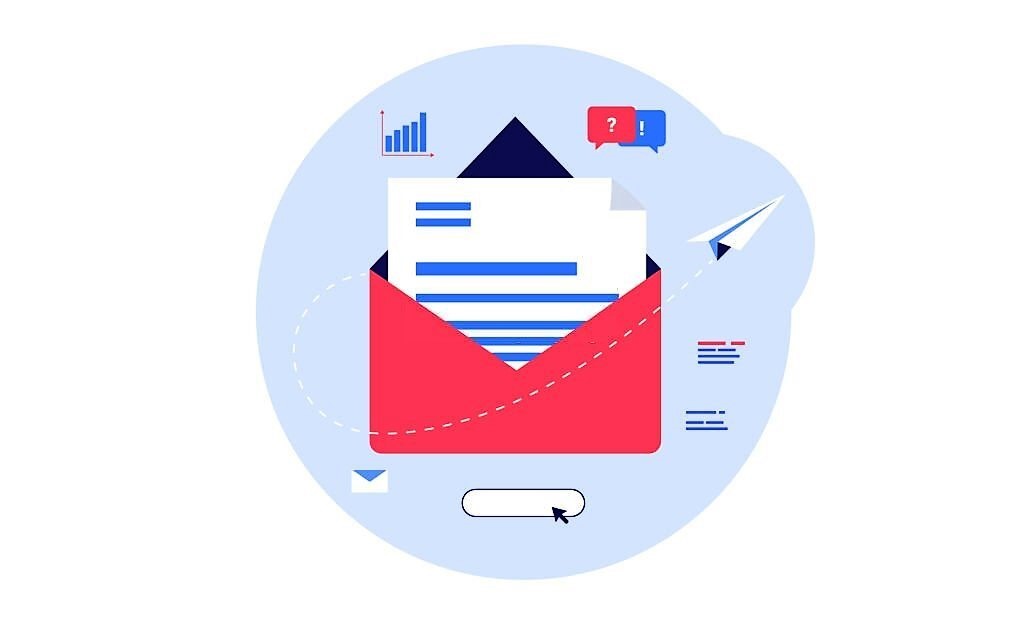 In turn, you will lose your brand's integrity and customers will leave your platform. So, you need to make sure that your emails are 100% unique and don't have any matches on the internet. Now you can also take help from trustworthy AI tools for content writing. This aligns with the best interest of an email marketing campaign.
For this, you need to check for plagiarism after writing the email. It will enable you to compare your text with almost every page published on the internet.
By doing this, you will also be able to know that your writer has done creative work. In turn, it will automatically engage your readers with the text that you have written there.
4.  Add Clear Call To Action
The time has gone when people look for information in emails or blogs by reading them thoroughly. At this time, everyone is in a hectic situation and wants to take action instantly without wasting time.
This is where you will find CTA (Call-to-action) buttons pretty useful and profitable for you. By adding some actionable words or buttons in your email, you will be able to get a better click-through rate from your campaigns.
For this task, you can use the prepaid buttons or words to add to your email properly. Along with this, it would be better to add some infographics to dictate your readers to take action.
Another thing that you can do in this regard is to link to your main store and prominent it properly in your email. You can do this by using the "Bold" text feature in your writing or on the call to action words.
5.  Personalize Your Emails
The biggest mistake that you may be doing is this one because you might be hesitating in presenting your brand. Normally, we do mistakes when we have a small startup or newly born business to work on.
In such a condition, we feel hesitant to show our brand to people openly. In this regard, we write a generic email and add a few words to engage readers with our platform.
It would be completely wrong if you are doing this. You need to personalize your email by adding your brand name, success ratio, customer reviews images, or any other section of this type.
The main reason is that it will increase the engagement rate of your email with the readers. It has been seen that people believe on brand's focused emails instead of generic emails.
6.  Contact New Customers Timely
When you have a new subscription, you should not leave the opportunity. Sometimes, we feel it hard to contact new customers because we think that it would harm our brand's integrity.
Keep in mind that you have a huge competition on the internet. In simple words, a minor mistake from you will lose your customers and they will move towards another brand.
So, you need to be active and contact your customers timely without wasting a single moment. It would be better if you send them an email related to any offer or learning aspect within 24 hours of the subscription.
In this way, you will tell them how much you care about your readers. As a result, it would automatically create a sense of trust between you and your reader.
Final Thoughts
In the above sections, we have summarized the list of tips to improve email marketing campaigns. You should focus on all these tips if you want to get a higher ROI from this marketing technique. It will also enable you to focus on brand awareness as well as profit from your business.