Last updated on January 19th, 2022 at 06:48 am
Augmented Reality is slowly establishing its presence in the market. Almost everybody is familiar with words like Google AR Core, Apple AR Kit for design and user experience through Augmented Reality.
Now it's worth watching what is the impact of Augmented Reality on SEO? How will Augmented Reality based content affect Google search rankings?
The Google Glass was one of the most advertised search engines the company assured to transform and upgrade it with the best graphics. Though it was announced as a failure, it made a significant impact and raised the question of Augmented Reality.
What is Augmented Reality?
Augmented Reality is definitely an up-and-coming technology with many people talking nowadays, but what exactly is it all about?
Augmented Reality is a source of advanced technology that overlays the computer graphic portrayals and figures of the real world with the viewer's view. It gives the viewer a clearer perspective of an object, its look, and feel, size, etc.
AR simply uses digital information that's overlaid onto real-life objects in order to bring new experiences. It basically creates a different layer or 'world' for users to interact with and experience.
AR is not just something you can only see through your smartphone, either; it extends beyond smartphones into web browsers or even certain televisions!
The most common implementations of AR technology can be seen in advanced video games like Pokemon Go.
Google is using this technology in Google Lens and Google Maps. Features like 360-degree view etc are very much appreciated by the users.
Augmented Reality in any application or platform adds the opportunity to change the insight with variant devising options in the real world.
Talking of which, AR in SEO shall build a significant and critical connection and link. Here is a short video of results in which the "View in 3D" option appears in search results.
This can be observed in mobile devices for search queries for which 3D models are available.
Significant Impact of AR in SEO
A number of articles have been written about AR's growth potential, but how exactly does it affect the world of Search Engine Optimization?
The two primary impacts of AR in SEO are stated below to understand better:
1. A strong impact on search results:
The availability of 3D models of objects or places will result in high SERP rankings into Google search results.
The features of showcasing business details with lenses in smartphones and other gadgets justify the significance of applying Augmented Reality with any regional and daily SEO executions.
Augmented Reality can help businesses with:
In this case, if you apply AR, viewers, and customers will build trust.
Analyzing the product and services on your own visually creates a bond.
It keeps them engaged with your business for a long time.
For example the make-up trial feature in Loreal App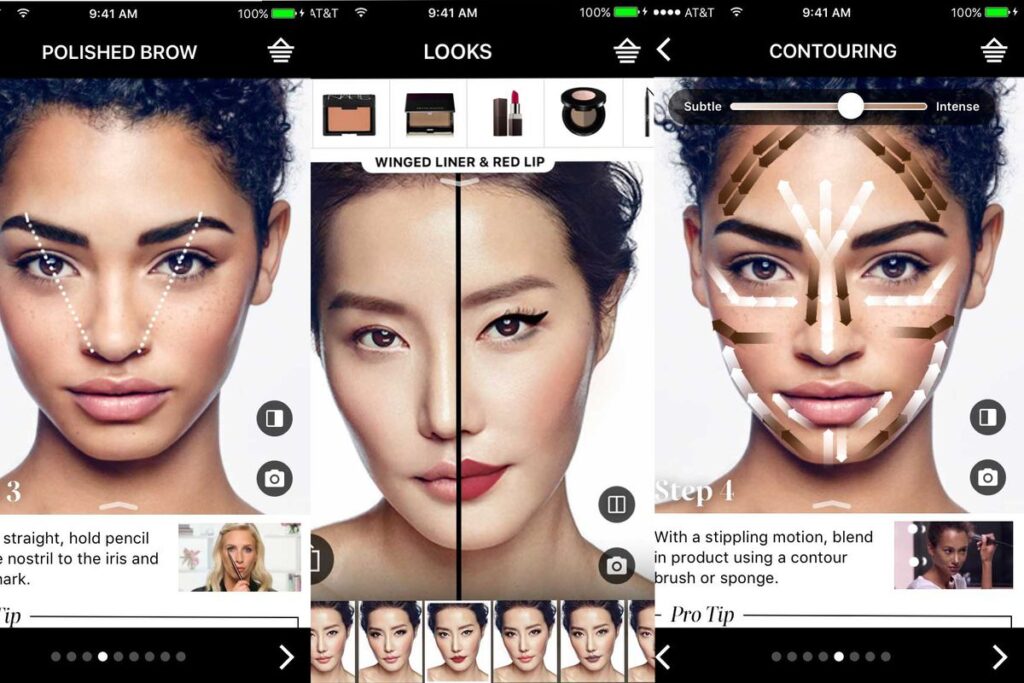 2. Different Social Media Platforms are holding AR.
Social media plays a fundamental role in the day-to-day life of everyone. Almost every social networking platform is promoting and supporting the Augmented Reality feature.
One of the prominent examples is Snapchat. The GEO filter is a great way to engage the audience. It plays a significant role in promoting business and makes a huge impact.
Sandeep Makwana, from Elsner Technologies, has shared the above insights. Now we have well understood the importance of Augmented Reality in SEO, it's time to utilize our knowledge and take benefits.
How to stay on top in the SEO game with augmented reality?
There are many ways to implement Augmented Reality into your business. You can look around and find many technical companies that provide high quality Augmented Reality Development Services. They can help you convert your product your service into an adaptive Augmented Reality experience
Check out latest digital marketing blogs posted here.