Last updated on December 3rd, 2022 at 06:34 pm
I asked three questions to the SEO professionals. They were asked to know the common problems going on in SEO Marketing recently. So here I came up with the most challenging problems in the field of SEO and their long-lasting solutions.
These SEO issues are not just mine. I almost got 100+ responses and I have selected the most common problems that the SEO professionals have shared with me. The questions were:
What is the biggest SEO challenge you faced?
How did you handle the problem?
Is the solution sustainable in long term?
They came up with a lot of things. The SEO challenges are as small as fixing a theme for WordPress which many had faced. And as big as losing keyword ranking heavily. The interesting part is that they all came up with either corrective or totally innovative measures.
I have tried to mention the solution to big SEO challenges in an easy-to-understand manner. Let's see how it gets.
SEO Challenge #1: How to get a position for a well-positioned keyword?
~ Miguel González, Digital marketing executive at Dealers League
The biggest SEO problems from my point of view appear when your client wants to position for a keyword(s) that are being used by a very big or well-positioned company.
I am not talking about broad or generic terms, it happens sometimes with long-tail keywords, and when it happens, it's a pain. The only way to compete on well-positioned keywords is to build a great strategy and still, the odds are not always with you.
Rank Tracking and Keyword Metrics
Using the best SEO tools like Rank Tracker by Ahrefs helps us monitor the progress of the keywords we use in the content on our website. Measuring keyword metrics helps you define if the created content is helping you rank higher on search engine results pages(SERPs). This is based on the organic traffic they drive to our site.
With the data from keyword metrics, you can identify which on-page SEO strategies are working and which need to be optimized. This makes keyword metrics an excellent way for A/B testing.
SEO Challenge #2: Why should you take care of your technical SEO?
~ Richard Lubicky, founder of RealPeopleSearch
Technical SEO is the biggest challenge for small businesses and organizations. It is relatively easier to focus on on-page and off-page SEO than focus on the technicals. We were facing similar SEO issues and decided to review the technicals of our website.
SEO Challenge #3: How to do better Reporting and Calculation of enterprise SEO?
~ Daniel Foley, SEO Manager at Snow Pads
I've worked with a lot of agencies that brag about their wins by pointing to keywords that have risen in the rankings or sites they've worked on that have risen in the search results.
Within a huge firm, the most difficult SEO issue is reporting. This is a very common SEO issue. The majority of enterprise organizations anticipate a revenue impact from search engine optimization. While changes in rankings and traffic are wonderful, the bottom line is how much money the company makes.
Understanding Business Needs for SEO Reporting
It's nearly tough to link keywords to revenue. Calculating can be a sophisticated estimation based on algorithms, with an understanding of which sites appeared for which keyword searches, a count of keywords to that page, and a proportion of Google traffic from organic traffic subtracted from how much income that page made.
SEO Challenge #4: Chasing high-volume keywords
~ Anatolii Ulitovskyi, founder of SEOtools
My biggest challenge is to find the right strategy for high-volume keywords because most clients are chasing high-volume keywords. These topics are overwhelming and overpriced. Almost all their direct and indirect competitors try to rank high-volume.
That's why paid keyword research tools help a lot to find topics with low competition and a lack of quality content.
It takes time to explain why we don't need to copy big authoritative websites. I usually create a content plan and choose priorities. Less but quality.
SEO Challenge #5: Right Assistance budget for SEO
~ Julian Goldie, CEO of Goldie Agency
Getting support and budget to engage help (agencies, consultants, or staff) and the tools needed to handle massively complicated systems has been one of the most challenging Search Engine Optimization issues I've experienced as an SEO expert.
Also, worked for several enterprise firms. Hiring SEO services with the technical knowledge, experience, and understanding of what it takes to handle SEO for large organizations is difficult and expensive.
The best way to handle this is for the existing staff to speak out and tell their co-workers when they are weak in an aspect of SEO.
SEO Challenge #6: Finding a balance between quality content and feeding algorithms
~ Lance Wilkins, Founder at Call Outdoors
The biggest problem I've faced in SEO with my blog is finding the balance between the organic feel of my content and creating content that gets results with SEO.
The way that SEO works have made leaps and bounds from where it started, but it's still imperfect. It certainly doesn't rank unrefined, conversational content as highly as SEO-focused content.
There is still a huge gap between automated-generated content vs human-written one. The gap between AI automation and human content writers is a long way to fill.
SEO Challenge #7: How to handle Local SEO Challenges?
~ Ryan Dalal, CEO at Merge PDF
SEOs used to create different landing pages for each area a few years ago. This necessitated a large number of location-specific pages, a high keyword density, and extensive interlinking. Google, on the other hand, referred to such pages as 'doorway pages,' and labeled them as spam.
SEO Challenge #8: Adopting Poor SEO practices and facing Google Penalties
~ Hamna Amjad, Content Manager @ Efani
One of the biggest problems faced in SEO is using poor SEO practices, resulting in Google penalties. Black hat SEO techniques might get you the instant traffic boost you want.
However, it goes against all ethical guidelines and can damage your reputation in the long run. It can result in penalties and even blacklisting of your website.
SEO Challenge #9: Choosing the best theme for your blog/website
~ Scott Winstead, Founder of MyElearningWorld.com
The biggest SEO problem I have faced was a technical SEO issue – my site speed was terrible. And no matter how hard I tried to tweak things, Google Page Speed Insights gave me horrible scores.
I knew that Google increasingly factors page speed into rankings, so I worked tirelessly to fix it. I installed WP Rocket, began using a CDN, and more. However, none of those things did the trick.
Eventually, it occurred to me that the WordPress theme I was using was too bloated. If I continued with the theme, I would never get the site speed scores I wanted.
So after a lot of research, I selected a new theme: GeneratePress. This lightweight theme is blazing fast and extremely customizable.
SEO Challenge #10: Sustainable Link Building
~ Joe Smith, iCrowdNewswire
One of the biggest SEO challenges that I have faced during my SEO job is link building. It is a tough job for every SEO link-building person due to paid-level guest posting and link insertion.
During the link-building issue, I just start researching new link-building techniques that include the following techniques that I'm currently using for my company.
SEO Challenge #11: Finding Quality Content Writers with good SEO skills
~ Paul Lewin, SEO @ Home Water Research
For me, the biggest problem is finding writers who understand SEO, understand the subject matter that I'm working on, and can write quality 'fluff-free content.
What's worked for me is increasing the quality of my training materials for writers, and by hiring and testing out multiple writers at the same time.
SEO Challenge #12: Poor usage experience for mobile users
~ CJ Xia, VP of Marketing & Sales at Boster Biological Technology
The poor mobile experience is one of the biggest SEO challenges I have ever faced in my marketing career.
We get the most traffic from mobile, and if it's slow to load on mobile devices, the bounce rate will increase. It's important to have a mobile-friendly site, and it should load quickly.
SEO Challenge #13:Lack of Diversity in Digital Marketing Strategy
~ Marcus Miller, SEO & Digital Marketing at the UK Agency Bowler Hat.
I have worked with 1000s of companies over the year and SEO is eternally challenging due to the ever-evolving search landscape.
The biggest challenge that most businesses face is the continued dominance of paid listings on search engine results pages and how this impacts once furtive organic traffic.
It can be difficult for businesses to even really conceptually understand what SEO is, and even more so when it comes to defining what type of SEO they need.
Add more eggs to the basket. Avoid SEO Risks for Long
SEO Challenge #14:Proper Training of team members in SEO Team
~ Aaron Traub, owner of HVAC Marketing Engine Digital Marketing Agency
SEO consists of many different activities that if not put in a systemized process it can get quite overwhelming.
Teaching team members so they could take over the process of fulfilling client work has been a large SEO challenge our company has faced.
It's taken me years of hard work and perfectionism to feel comfortable delegating, and it's still not easy for me today.
But as soon as I started letting go of all that time spent making everything perfect and thinking that there was no way. Someone else could do it just as good or better than I did, things got a lot easier.
SEO Challenge #15: Keyword Cannibalization
~ Nick White, Director of Search @ Lure Creative, Inc.
The biggest SEO challenge I have faced over the years is keyword cannibalization, or two or more pages competing for the same keywords. A close second would be over-optimization.
SEO Challenge #16: Unexpected Google Updates
~ Ryan Gamilla, SEO Specialist, Growth Rocket
Biggest Challenge faced while working on SEO: For me, the biggest challenge you will face in SEO is the unexpected Google updates. You'll never know if these kinds of updates will affect your website.
Two major Google updates are called Panda and Penguin: Google Panda update focuses on the website's thin and poor content. Google Penguin update targets manipulative link-building practices or what we called "black hat."
Keep yourself updated through online SEO forums and discussion groups
You can monitor this Penguin (combination of Panda and Penguin) by monitoring if there are any sudden changes in your organic traffic and you can also be updated by joining helpful SEO forums and communities.
Lately, Google released another update that directly affects Page Titles in SERP. Many SEOs began noticing their respective titles being completely rewritten.
SEO Challenge #17: Unexpected Ranking Drop on Targeted Keywords
~ Eden Cheng, CoFounder at PeopleFinderFree
One of the biggest challenges I have often faced when dealing with SEO is how sometimes the rankings tend to drop beyond expectations, even though we have managed the campaign efficiently and done much to increase the traffic.
And in most cases, this sporadic behavior is often caused by thousands of changes that are often being made in Google's search engine algorithm. As a result, we often have to remain on alert and find ways to identify the problems and changes, to rescue the rankings drop.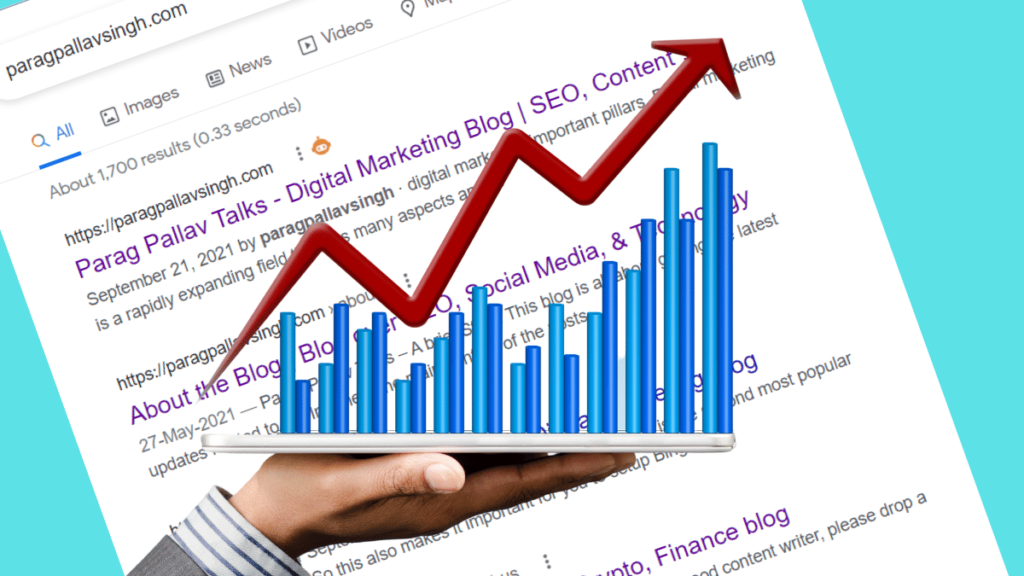 Avoid Fearing too much. Focus on Quality
Conclusion
Now you have seen many types of big and small SEO problems. And I am sure you have got yourself loaded with many quick and effective SEO fixes. Now is the time to make your business skyrocket through these strategies.
Also please fetch time to appreciate the contributors for their value addition to the blog.
There are many things that are left behind to cover. If you have anything new, I am happy to read that too. Please share this blog with people who require any kind of SEO help. If you need you can also contact Parag Pallav Talks or simply drop a comment below.